❖BASICS
✶ ✶ ✶ ✶ ✶ ✶ ▬▬▬▬▬▬▬▬▬▬▬▬▬▬▬▬▬▬▬▬▬▬▬▬
█║ SL DISPLAY NAME » Keiko Argos
█║ SL NAME » keikomoondragon
█║ NAME » Empress Kelevra
█║ GENDER » Female
█║ AGE » Unknown
█║ HEIGHT »
█║ WEIGHT »
█║ EYE COLOR » One green and one that looks like the moon.
█║ SCARS » Countless, mostly on her body.
█║ TATTOOS » None
█║ PIERCINGS » None
❖DEEPER
✶ ✶ ✶ ✶ ✶ ✶ ▬▬▬▬▬▬▬▬▬▬▬▬▬▬▬▬▬▬▬▬▬▬▬▬
█║ SEXUALITY » Bi-sexual
█║ RACE » Okami
█║ BREED » Hiretsuna
█║ HOBBIES »
❖ Hunting
❖ Sparing
❖ Forging Weapons
❖ Horseback Riding
█║ FEARS »
❖ The extinction of her kind
❖ Never being able to see her father again
❖ Bringing shame to her father
❖ Having children
█║ DESIRES »
❖ For the Sun-God to finally meet his death
❖ To see her mother free from the Sun-God's chains
❖ To see her father completely free from his prison
❖ To see the floating islands fall
█║ QUIRKS »
❖ Uses blood of her enemies as body paint
❖ Often spends her evenings hunting with the Yama-Inu
❖ Is constantly revising battle tactics for future aerial attacks
❖ Rarely smiles
█║ NEGATIVE TRAITS »
❖ Can often come off as cold-hearted
❖ Dangerously cunning
❖ Possessive of her property (specifically slaves)
❖ Has been known to be vengeful to those that have slighted her
❖PERSONALITY
✶ ✶ ✶ ✶ ✶ ✶ ▬▬▬▬▬▬▬▬▬▬▬▬▬▬▬▬▬▬▬▬▬▬▬▬
Predominantly VERY alpha. She knows she's top dog, so to speak, and she shows it. She both loves and is fiercely loyal to her race. Her hate for the Hikari is deeply imbedded, but those that fall in love with her Okami she has permitted as she understands that love is blind to race, breed, etc. Like her mother, she has a profound respect for the Umimizu. If anyone attempts to challenge her dominantly, she's definitely quick to force them into submission. While she can be very stern and stoic, glimpses of her softness can sometimes be seen when interacting with individuals that she finds of her own interest.
❖BACKGROUND
✶ ✶ ✶ ✶ ✶ ✶ ▬▬▬▬▬▬▬▬▬▬▬▬▬▬▬▬▬▬▬▬▬▬▬▬
Born as a result of an affair the Moon Goddess had with the Wolf-God, she was cast to the lowlands by the angry Sun-God to rule the often harsh lands while her twin half-sister was gifted the floating islands to rule. Barely getting the chance to know her father as he was soon sent to guard the pits of Hell, she harbors and immense hatred for the Sun-God. Since her mother's presence was limited in her upbringing as a result of the Sun-God's rule, it was still the few times that she had been exposed to actual love from a parental figure.  Surprisingly, one of the many faces of her mother had taught her battle tactics, how to wield a weapon and fight, how to properly defend herself, etc., molding her into the warrior she is today. Kelevra chose to honor her mother by helping her people and the Yokai construct a rather beautiful garden, home to Luna's Shrine, where weapons and fighting are forbidden. Only peace is permitted in Luna's garden.
Kelevra had bore witness to the love between the first mated pair of Okami and Hikari. She saw the bloodshed that came to the Hikari mate of one of her brethren, as a result of the Harpies.  A war eventually broke out between the Hikari and the Okami resulting in Kelevra's first castle getting destroyed by the Hikari dropping a floating island onto it. This soon left her old home as rubble and in ruins, which she eventually rebuilt, but not before claiming one of the floating islands as property of the Okami before the war ended. She had her best blacksmiths create an incredible strong and heavy anchor to secure the island for the lowlands. After the war ended, she spoke with the Yokai and made a decision to create sacred land for the future mated Hikari/Okami pairs and that they would be fiercely protected by both Okami and Yokai. While Kelevra harbors a deep hatred for the Sun-God and his ilk, she understands that no one has power to choose what race they are born to and her hate often shifts to both pity and respect for Hikari that end up falling in love with her Okami.
It is not unusual to see the empress roaming the forests or visiting with her half-sister, Marit Rioka, whom she both respects and loves. She will spar with her half-sister from time to time as each assists the other with training one another for a war they know will one day come.
Kelevra has been known to also visit the slave auction and brothel from time to time, as she often keeps an eye out for slaves to purchase or to 'play' with.
She one day hopes to completely free her father from his hellish prison, see the Sun-God locked away in chains, and to see the floating islands finally fall.
❖COMBAT
✶ ✶ ✶ ✶ ✶ ✶ ▬▬▬▬▬▬▬▬▬▬▬▬▬▬▬▬▬▬▬▬▬▬▬▬
█║WEAPONS » Bow and arrow, dagger, spear, and sword.
█║FIGHT STYLE » Laido, Capoeira, Muay Thai
█║WEAKNESS » Her combat is weak when having to use a battle axe or battle hammer
❖OTHER
✶ ✶ ✶ ✶ ✶ ✶ ▬▬▬▬▬▬▬▬▬▬▬▬▬▬▬▬▬▬▬▬▬▬▬▬
█║THEME SONG »
█║PICTURE »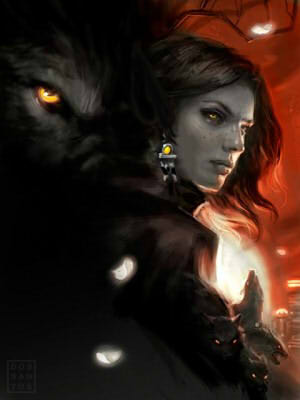 Admin




Posts

: 24


Join date

: 2017-04-14





Similar topics
---
Permissions in this forum:
You
cannot
reply to topics in this forum